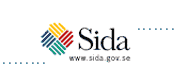 Technical Assistance

Sweden's cooperation with Jordan for the financing of projects falls under the Swedish International Development Cooperation Agency's (Sida) Contract Financed Technical Cooperation. This means that should a Jordanian government or private sector institution present a project proposal, Sida can finance it in the form of bearing the costs of dispatching Swedish experts as consultants to the project on condition that the Jordanian party has a Swedish partner which can be either a company, institution or university. Currently, Sida has 11 on-going projects in Jordan.
The aim of Sida's Contract Financed Technical Cooperation is to promote human resource development in low and middle income countries in addition to providing know-how through promoting the exchange of skills between Sweden and partner countries, such as Jordan. The programmes are restricted to sectors in which Swedish competitiveness and expertise is strong, mainly the environment, energy, public administration, forestry, telecommunications, industry and transportation.
A project proposal can be implemented through the following
steps:
A project proposal is made and sent to Sida with Jordan requesting Swedish know-how in a certain sector
Jordan selects a Swedish partner with the assistance of Sida
Sida examines the project proposal and the contract
Sida decides to finance the contract between the Swedish and Jordanian partners who are jointly responsible for the implementation of the project. The Jordanian partner is responsible for the local costs in Jordan.
As financier, Sida has contact with the partners during the course of the project in addition to having the responsibility of follow-up.  

From the date which the project proposal is received by Sida, the time required for a decision to be taken is 3-6 months. Sida also works with consultancy funds in several investment banks and organizations.